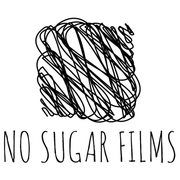 No Sugar Films
NoSugarʻs mantra is no nonsense, no sugar coating, straight to the point, where the story at heart is the center point of every and each project.
SUMMARY
No Sugar Films is Warsaw & Berlin based production company focusing on independent film production with international sale potential and Service Production in Poland .
We're committed to bring moviegoers the most original stories from Poland's and Europe's most talented and innovative filmmakers.
We aim to produce high artistic value films for international audience.
Seeking International Co-Production partners for upcoming projects. Continually looking for great stories to produce / co-produce and talents to collaborate with. Network and Expand potential connections across territories.
We offer production services for shooting in Poland with the benefit of great value for money as a part of financing plan together with regional funding assistance and post-production facilities deals.