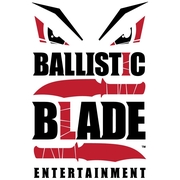 Ballistic Blade Entertainment
Ballistic Blade Entertainment is a production company based in Austin Texas. We are commited to growing the fiilm industry here and we specialize in dramtic and action oriented projects.
SUMMARY
Ballistic Blade is looking to work with micro to mid budget productions. We specialize in action and stunts but we are capable of shooting anything. We also have a strong affinity for sci-fi and adventure films as well. We are currently in pre-production on a kung fu action adventure film set in the near future called Chinaman Wu-Ping. We have almost all of the equipment we need to begin filming. Simply looking for the budget to pay quality talent. We are looking to partner with people in this endeavor.