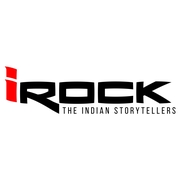 SUMMARY
People say, "Bollywood is changing". We say, "We are the CHANGE".

iRock is Bollywood's edgiest & funkiest film development & production company, founded by Siddhartha M Jain. iRock made its debut with the smashing clutter-breaker, low-budget horror film "Ragini MMS", which was acquired by Balaji in 2011 and has now become a multi-million dollar Franchise.

Sidd started his career with a 5 year stint in hollywood with Hyperion Studio and produced an International film "Marigold" with Salman Khan & Ali Larter. The film was a CoProd between UK, Canada, India, Australia and the US. Released in 2007.

Between 2009 and 2014, iRock developed 50+ screenplays and 100+ stories in collaboration with more than 40 writers. With the largest developed film content chest in India, iRock has entered into various CoProduction deals for Film & TV projects.

iRock now has active divisions for Indian Feature Films, Indian TV Content, International Feature Films & Web/Mobile episodic short form content.