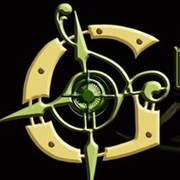 Glydascope Corperation
Glydascope is an entertainment company that is passionately committed to creating quality stories that impact the core of our human condition.
SUMMARY
We are looking for more Strategic allies and investors.
Glydascope offers four options to investors:
o Investing only in the company, Glydascope;
o Investing only in one of the Films on the first slate;
o Investing only in the First Slate of projects;
o Investing in Glydascope and the First Slate of projects.

Three of the four films in the First Slate are GRANDFATHERED Section 181 eligible. Section 181 is a federal incentive program that allows any tax paying investor to deduct, as an expense, the money that is invested in a
film or television production and provides 100 percent loss in the tax year or years the investment money is spent. It is recommended that you check with your own tax advisors to know specifically how to characterize such loss.