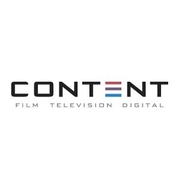 Content Media Corporation
Content Film is a dynamic film sales and finance company, specializing in high quality, commercial feature films. The company is based in central London and Los Angeles.
SUMMARY
Our involvement in films can be at inception with an idea or script or selling the distribution rights of a completed film to international territories and looking into financing projects. We're looking to make and represent high profile, commercial films with great artistic and theatrical ambition. Our aim is to seek out original films of quality from all over the world.